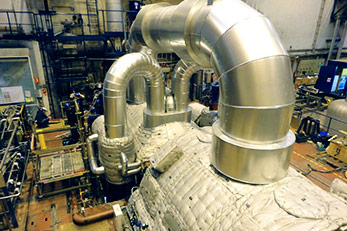 INDUSTRIAL INSULATIONS
We implement special solutions in demanding industrial environments, serving the needs of energy facilities, nuclear power plants, harbours and large companies in the paper and process industries.
We deliver industrial insulations according to the individual needs of our clients, and we can also produce industrial insulation solutions as direct turnkey deliveries. This allows us to ensure a successful project management and cost-efficient deliveries: scaffolding solutions, pipeline installations, insulations and maintenance.
We prefabricate all parts in our own production facilities by computer-controlled sheet metal machines, which ensures the quality and fit of all parts.
---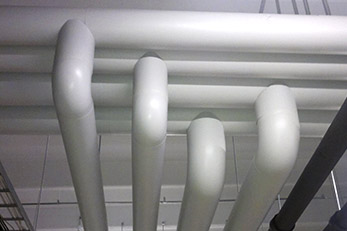 HPAC INSULATIONS
An efficient insulation is the most important factor in achieving a high level of energy efficiency. Our professional installers will take care of insulations for air conditioning, heating, cooling and water pipelines. We will also handle insulations for pipeline systems, exchangers and other equipment with years of experience.
---
ASBESTOS REMOVAL
Our employees are professionals with qualifications for asbestos removal. We will remove asbestos from all public sector and industrial renovation sites such as housing companies, schools, office buildings, shops, hotels, industrial facilities and power plants.
Protection from asbestos dust requires special protective equipment and vacuums with Hepa filters, underpressuriser systems and other equipment and devices for the actual asbestos removal itself. Asbestos dust can penetrate regular respirators and filters, so it is impossible to be protected from it by regular means. This is something to remember, for example if you are considering renovating your bathroom in an older house or housing company.
---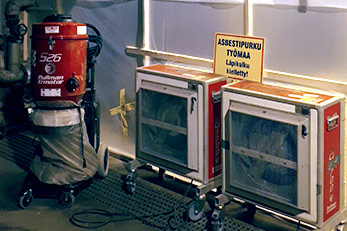 ASBESTOS INSPECTION
Since 2016, asbestos inspections have been mandatory for all renovation projects carried out in buildings built before 1994. The primary goal of an asbestos inspection is to determine the location, quantity and quality of the asbestos. Furthermore, the inspection determines the dustability of the materials containing asbestos during their handling or removal.
We will carry out asbestos inspections by investigating the site and collection all necessary samples, which will then be analysed in a laboratory. A written inspection report will be submitted to the client, which can be used to specify the used demolition methods and to calculate a cost estimate for the demolition of sites where asbestos is present.
---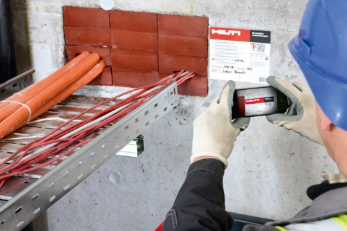 FIRESTOPS
We make all firestops with certified HILTI products. To guarantee safety, each feed-through will be marked with a sticker that indicates the used material, the maker and the material approvals.
We have been trained by the manufacturer in the making of appropriate and high-quality firestops. This allows us to ensure that in the event of a fire, the spreading of flames, heat and combustion gases via feed-throughs is prevented as well as possible, making evacuation safer.
---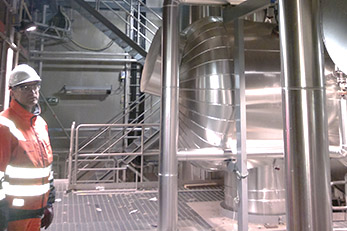 MAINTENANCE AGREEMENT
A maintenance agreement is a comprehensive, tailor-made agreement for the maintenance of a facility. If you are looking for a total service, the agreement can include all of the areas of expertise offered by our company, that is insulations, scaffolding, making and installing of industrial pipelines and HPAC works.
By signing a maintenance agreement with us, the client can guarantee our long-term commitment to the service production and maintenance actions of the agreement site. This means a service that is even faster and better, because our contract clients will always take priority whenever quick reactions are needed, for example in the event of a failure which affects production.